Registry Tools
Printer-friendly version
---
The AIMS Caseload Tracker is a secure web-based registry for managing behavioral health caseloads in integrated care settings. It is used alongside your Electronic Health Record to provide powerful tracking and reporting functions:
Provides reminders for patient follow-up
Identifies patients not improving to prioritize for treatment adjustment or psychiatric case review
Produces caseload reports summarizing trends in depression symptom scores and dates of contact
Calculates real-time statistics like caseload size, length of time in treatment, and frequency of visits
Facilitates reporting on the HEDIS Depression Remission and Response measure
---
Interested? 
The AIMS Center offers two versions of the AIMS Caseload Tracker. The first is a low-cost advanced option with EHR interoperability. This version is available for organizations wishing to establish data connectivity in order to streamline clinic workflow and reduce double data-entry burden for staff. The second option is a very low-cost version with easy deployment that allows health care organizations to get started immediately.
Read more info about licensing, cost, and functionality at the links below.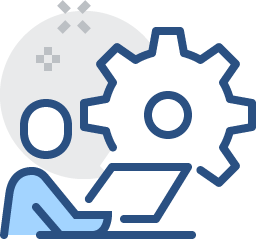 AIMS Caseload Tracker with EHR Interoperability
This enhanced version uses an integration engine to read real-time clinical data from your EHR and display it within the AIMS Caseload Tracker user interface.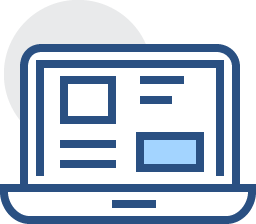 AIMS Caseload Tracker (Basic version)
The basic AIMS Caseload Tracker is a standalone version that requires minimal data entry of basic patient information, behavioral health visit dates, PHQ-9 scores, and psychiatric case review dates. 
---
Why Use a Registry? 
Being able to clearly define, track, and update a patient's treatment goals is necessary for effective Collaborative Care. Clinicians can use a registry to record symptom measures from validated behavioral health screeners (such as the PHQ-9 and GAD-7) and view how those symptoms are progressing throughout a patient's treatment. This allows the clinician to easily recognize and prioritize patients in need of a treatment adjustment. 
Read more registry options and uses in our Implementation Guide: Identify a Tracking System. 
---
Looking for the CMTS? 
The Care Management Tracking System (CMTS) is the most fully-featured and customizable registry option that the AIMS Center offers. It has been used in dozens of implementation and research projects in 24 states throughout the US and Canada, helping over 100,000 patients receive better care. However, it is most ideal for research studies or contexts that span multiple healthcare organizations using various EHRs and/or with very specific tracking/reporting needs. The AIMS Caseload Tracker is a more suitable choice for most clinics and behavioral health integration projects that do not have special data collection needs.
Learn more about our research and implementation projects that have used CMTS in Our Projects.